Welcome to Bob's Auto Glass Shop!
At Bob's Auto Glass we are more than just another auto glass shop! Don't let glass problems leave you broke! Our prices are fair and competitive. We will meet or beat any competitors price! At Bob's Auto Glass, we believe in going the extra mile to serve our customers needs. More than just windshields, Bob's Auto Glass also services regulators, door motors, taillights, lock actuators, and offers replacement and installation of side view mirrors. We service cars, trucks, buses, antique cars, tractor trailers, heavy equipment, RV's, utility vehicles, golf carts and boats – or anything else that moves and needs new glass!
Whatever your worries or concerns, Bob's Auto Glass has auto glass solutions and services guaranteed to put you back in the driver's seat ASAP! Whether you drive the newest make or a vintage model, we provide free estimates, insurance assistance, mobile services and a quick turnaround. These are among the few added benefits of our focus on customer service.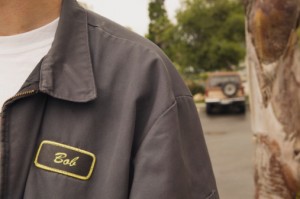 At Bob's Auto Glass, we are able to provide the most advanced materials available for a clean installation. All glass replacements meet safety standards. We provide a lifetime guarantee of our work.
Windshields are a key component in the structural integrity of your vehicle. We use high quality materials and workmanship to assure maximum security for you and your passengers. Our technicians are certified to ensure you receive a factory perfect installation. We use the latest installation methods and glass products available, and meet all safety standards. We're an auto glass shop that you can count on!